Partner with StandUpGirl to support LIFE for a LIFETIME!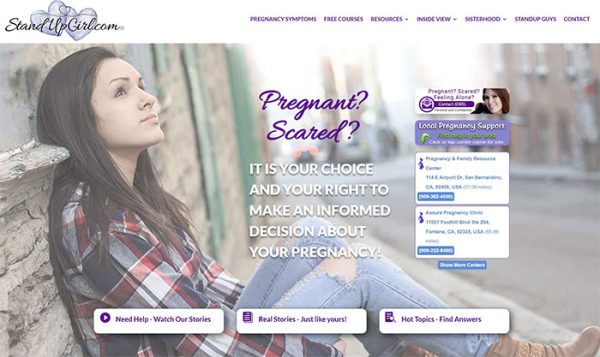 Ads Lists Sample
The number of centers listed is determined by the user and where they are located within the 100 mile radius of your center. For some centers an IP address is used that sometimes is located outside the 100 mile radius.
NEW: Your pregnancy center name is linked to your website. Center address is linked to Google Maps of directions and the phone is hightlighed for easy quick to call on mobile devices.