The StandUpGirl.com Foundation is a 501(c)(3) charitable organization that provides hope and courage to young women in an unexpected pregnancy, helping them to stand up and choose life for their unborn child. The scope is focused on the middle of the social spectrum, primarily working with women, 12 to 24 years old, with vaguely formed ideas about abortion. With an outreach that is worldwide, our "StandUpGirls" – volunteers, moderate the web and social media sites and respond to messages from across the globe. Visitors find educational materials, real answers to their questions, and a community of women they can talk to about their unplanned pregnancy.
Since our inception in 2001, we have had over 56M visitors to our website. We are currently seeing over 400,000 visits per month along with another 1.5M reaches via social media and since 2015, we've interacted on 28,000 chat sessions with clients who are provided with the knowledge, empowerment, and self-confidence needed to make decisions for life in real-time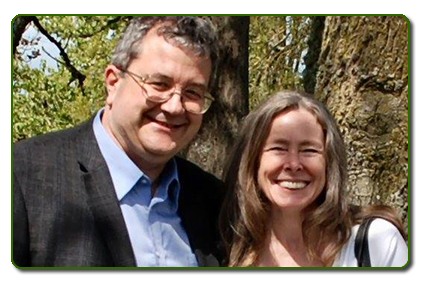 Founders: Paul & Katy Harmon
In 1999, Paul Harmon, an engineer from Oregon, approached the Board of Oregon Right to Life and proposed a new method of outreach that was needed to capture the hearts and minds of Generation Y, the first generation to spend more time on the internet than watching TV. He proposed to reach into the minds of abortion-minded young women, we needed to reach them through the media they were using. This began the wheels turning as the site was developed and a marketing strategy was put into place. The original foundation was developed as a subsidiary of the ORTL Education Foundation and in 2001 became its own 501(c)(3) standalone organization.