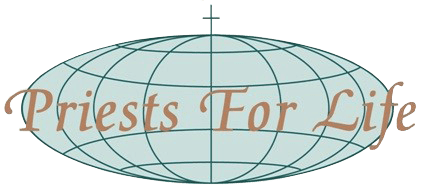 Community is a basic human need and the essential element for navigating through a crisis. StandUpGirl.com is just that community a sisterhood where other women with similar experiences can offer guidance and support. Their pro-life message resonates with young people everywhere and has been instrumental in building culture of life. As their website states, it is a "network that you so
desperately need at this time in your life."
Founded in Oregon, StandUpGirl.com is a pro-life organization that serves families not just in the United Sates, but globally. Their website provides both information and community. It is a place where one can learn things like the biology behind pregnancy, where to obtain 3D ultrasounds, connection to crisis support, adoption support, parenting support and so much more.
Father Frank Pavone
National Director of Priests for Life

The Archdiocese of Portland supports the wonderful efforts of StandUpGirl.com
to provide life-affirming resources and assistance to pregnant mothers and their unborn children. StandUpGirl.com uses the internet and social media tools to
connect with those who are dealing with unplanned and crisis pregnancies.
The mission of StandUpGirl.com is to change hearts and save lives, and they do it through a strong, pro-life internet and social media presence that effectively reaches even abortion minded young women and men. In their nearly twenty years in existence, StandUpGirl.com has contributed mightily to building a culture of life. Young people are in desperate need of the solid, life-giving work of
StandUpGirl.com to help them "Choose life!"
Todd Cooper
Department Director
Special Ministries of the Archbishop