Donation Billing Management
Did you receive and email that your credit card needs to be updated from Stripe our donation payment processor?
Or you would like to see your donation activity?
Click the "Payment Customer Portal" button to log into your customer portal using your email address on file, same email you receive your Stripe notifications from.
You will receive a verification link to verify access into your portal.
If you forgot the email address used for your transaction or have an issue with updating, contact our webmaster Here.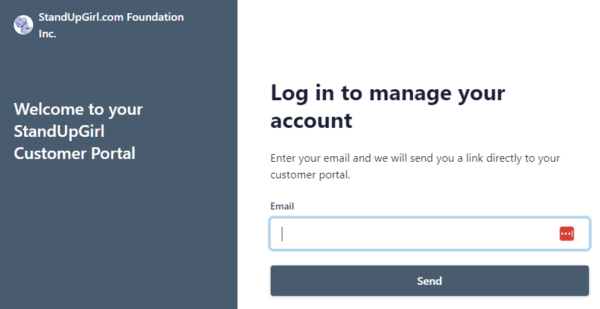 Login verification email arrives quickly and will come from billing@standupgirl.com. Check your spam folder. Click the link in the email to automatically be logged in.